The Workshop Package was made for craftsmen who need it all. It includes storage and utility options in one packaged deal. With the workshop pre-built for you, you can begin working on your next home project as soon as your building arrives.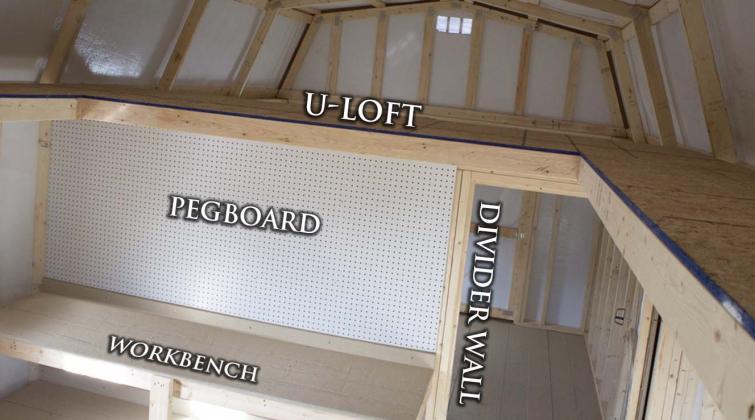 U-Loft
The U-Loft expansion dramatically increases the amount of space in your shed, garage, or cabin. They're indispensable for people who need overhead storage. U-lofts overlook the workshop and are easily accessible overhead.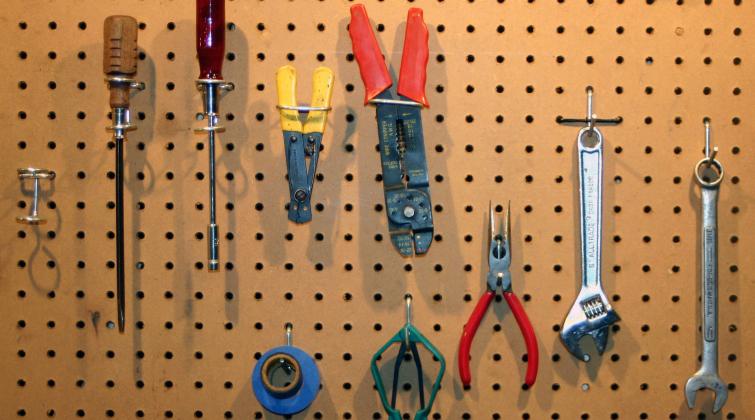 Pegboard
Pegboards come pre-installed above the workbench in the Workshop Package. They can be used with peg hooks for additional storage of hammers, wrenches, wiring, and more. These offer endless storage possibilities, and keep tools within arms' reach for quick access.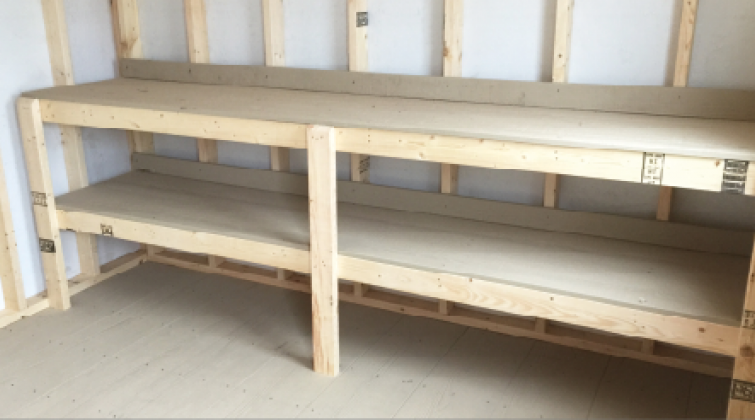 Workbench
This package comes with a workbench already installed for your convenience. It's 2 linear ft., with the same structural integrity as a standalone workbench. With the pegboard installed from above, you have a pre-made work station ready to go.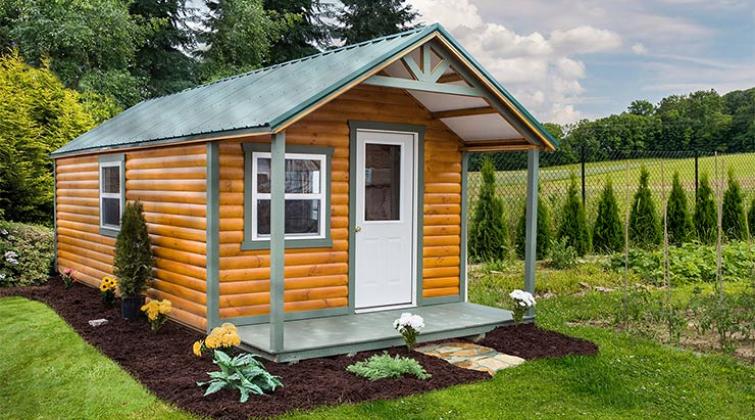 Single Exterior Wooden Door
The exterior wooden door is installed for you in this Workshop Package. If you'd like any additional features on your door, check out our Windows & Doors page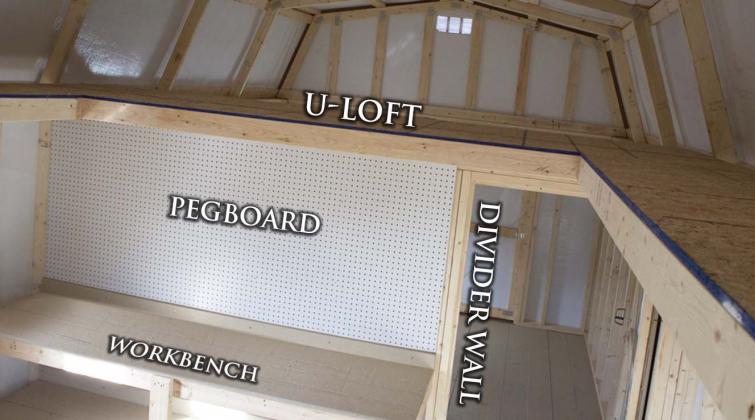 Divider Wall with Single Door Opening
A dividing wall comes standard with the Workshop Package. It separates the workbench and interior wooden door for compartmentalization. It provides support for the U-Loft,and can be used for hanging additional supplies when needed.
Total Price: $950
Includes all features of the workshop package. This price is an additional cost.